Industry News
Let's see what's new in the market
Bruker Announces Acquisition of Canopy Biosciences, LLC
Bruker Corporation today announced the acquisition of Canopy Biosciences, LLC, a leader in high multiplex biomarker imaging for immunology, immuno-oncology and cell therapy. This acquisition enhances Bruker's offering in targeted multi-omics and fluorescence-based imaging techniques. Bruker's global reach, complementary technologies and applications knowledge will help build on Canopy's success to date. Financial details of the transaction were not disclosed.
"We are excited to add the multi-omics and high-content cytometry expertise of Canopy, and its novel ChipCytometry platform to Bruker," said Dr. Mark R. Munch, the Bruker NANO Group President. "Canopy has a unique set of products that enable single cell, tissue and suspended cell-based discovery and validation in immunology and targeted proteomics, as well as a suite of complementary multi-omics services."
Thermo Fisher Scientific Further Expands Laboratory Plastics Production to Support COVID-19 Testing, Therapies and Vaccines
Thermo Fisher Scientific Inc., the world leader in serving science, today announced it is investing more than $140 million to further expand its laboratory plastics consumables production to support significant global demand for COVID-19 testing, as well as development and manufacturing of therapies and vaccines.
"Early in the pandemic, we quickly joined forces with governments, public health agencies and industry to increase capacity across our laboratory plastics production facilities and address the growing COVID-19 threat," said Fred Lowery, senior vice president and president of Life Sciences Solutions and Laboratory Products at Thermo Fisher Scientific. "However, demand quickly exceeded those early expansion projects, so we began a series of additional expansions to meet the growing needs of our customers. These investments, along with many others across the company, will ensure that our customers have the supplies they need to continue meeting the unprecedented demands of the COVID-19 response."
The rapid increase in production related to COVID-19 testing, and development and manufacturing of therapies and vaccines, has created historic demand for laboratory plastics, including pipette and automation tips, storage tubes and plates, transfer pipettes, and packaging vials and bottles. To support these needs, Thermo Fisher is creating more than 1,000 jobs across manufacturing sites globally, increasing automation capabilities and optimizing warehouse and sterilization capacity to improve supply chain agility.
Thermo Fisher Scientific Introduces Oncomine Clinical Research Grant Program to Support Oncology and Reproductive Health Studies
Thermo Fisher Scientific today introduced the Oncomine Clinical Research Grant Program to support clinical research projects in oncology and reproductive health. The program aims to provide support for high-quality molecular profiling studies focused on the generation of data that may improve clinical outcomes for patients in the future.
As part of an initial pilot focused on oncology, the company is calling for proposals dedicated to gene fusions in solid tumors and molecular testing in blood cancers. Grant proposals are now being accepted through Oct. 31, 2020. Through the program, Thermo Fisher will award selected independent clinical research teams with financial support. The applications will be reviewed based on scientific merit by a panel of external experts and members of the Thermo Fisher Medical Affairs team. Each proposal has the opportunity to receive an award worth up to $200,000 in reagents and funding, along with the opportunity to work with the Ion Torrent Genexus Systems for the duration of their project. The Genexus System is the first next-generation sequencing (NGS) platform featuring an automated specimen-to-report workflow that delivers results economically in a single day.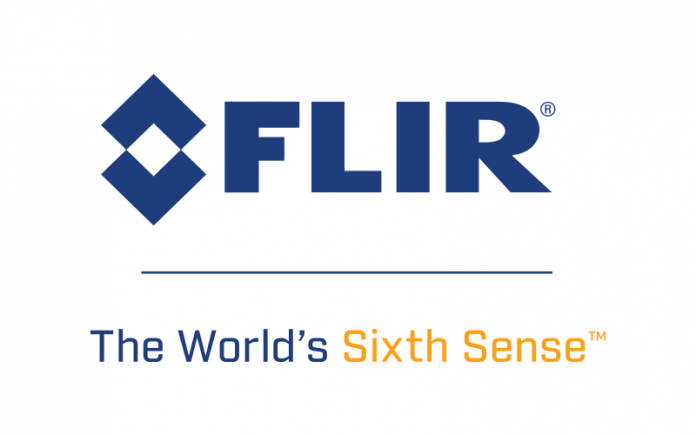 FLIR MR277 Building Inspection System Wins a 2020 Pro Tool Innovation Award
The FLIR MR277 Building Inspection System today received the Water and Moisture Award within the Test and Measurement category from the Pro Tool Innovation Awards (PTIA). Products are judged by a panel of contractors, construction business owners, tradesmen, and media professions during an annual review of the most innovative construction and outdoor power equipment industry products the world over.
To celebrate the award, FLIR is offering the MR277 up to $280 off for a limited time.*
According to the judging panel, the FLIR MR277 combines the advantages of Infrared Guided Measurement (IGM) with the company's proprietary Multi-Spectral Dynamic Imaging (MSX). Its environmental sensors helps to quickly locate, identify, and document problems. The IGM technology and laser pointer help to isolate the problem area, where one can then use the integrated pinless moisture sensor for non-invasive readings. Or, one can use the external pin probe to confirm hard-to-reach areas. Marrying the technologies of a quality hygrometer with thermal imaging and blending in the MSX overlay makes locating and diagnosing moisture issues much faster.
New FLIR Survey Finds a Majority of Americans Support Thermal Imaging Temperature Screening to Prevent Spread of COVID-19
Commissioned by FLIR and completed July 28-30, of the more than 2,000 adults polled, the vast majority, 82% of respondents, say thermal temperature screening is "worth it for the sake of public health." Broken down by place, 89% of those surveyed support thermal temperature screening for visiting a doctor or having a medical test completed. Even for "going to a concert or sporting event," the lowest priority of the options provided across all participants, three in four respondents support thermal screening.
This new FLIR survey echoes results from a previous Harris Poll survey conducted March 28-30, 2020, where a large majority of Americans, 84%, say they would support a required health screening before someone could be allowed to enter certain crowded public spaces and 77% agreed for visiting certain businesses such as restaurants, offices and cinemas.