Industry News
Let's see what's new in the market
Bruker Launches Advanced In-Situ Nanomechanical Test Instrument for Analyzing Materials Deformation in Electron Microscopes
The Bruker Nanomechanical Testing business announced the release of the Hysitron PI 89 SEM PicoIndenter™ to provide nanomechanical testing capabilities inside a scanning electron microscope (SEM) at higher loads and in more extreme environments than previously possible. This benefits researchers' understanding of the deformation mechanisms of high-strength materials. The new system combines Bruker's high-performance controller with exclusive capacitive transducer and intrinsic displacement technologies to enable unmatched force and displacement ranges. The PI 89 SEM PicoIndenter is the first in-situ instrument with two rotation and tilt stage configurations. This enables flexible sample positioning toward the electron column for top-down imaging, tilting toward the FIB column for milling, spindle rotation for crystallographic alignment, and compatibility with a wide range of detectors to enable structure-property correlation of complex materials.
Bertin Technologies, C4Diagnostics and Enalees announce the launch of their clinical trial of BEC-SARS-CoV-2 for humans
September 16, 2020, Paris and Marseille - Bertin Technologies, C4Diagnostics & Enalees announce the launch of their clinical trial of BEC-SARS-CoV-2 for humans, a diagnostic test for Covid-19, developed jointly with Pasteur Institute. •The French Ethics Committee1 has given its approval for a prospective clinical trial; • This prospective clinical trial has been launched in several clinical centres in France; • The CE-IVD marking is expected by the end of September 2020 The BEC-SARS-CoV-2 for humans test has been submitted to the authorities in accordance with French regulations, the detection process has been validated and a clinical trial has been launched by the consortium in order to obtain CE-IVD marking by the end of September. In the meantime, the test is available as RUO2. This sensitive, rapid, and portable diagnostic test relies on two innovative technologies for the extraction of viral RNA and its rapid detection using RT-LAMP. Due to its portable format, it can detect SARS-CoV-2 in human on site within 25 minutes (from collection to result) from a nasal or nasopharyngeal swab, with an endogenous control and two different target genes (in line with the World Health Organization and the French Health Authority (HAS) recommendations).
Licence agreement with Oxford Instruments regarding Cube
Bruker and Oxford Instruments have announced that they have reached a settlement on a patent related issue with Bruker's Cube product. The agreement licences Bruker the Oxford Instruments patents relating to the design of low noise charge sensitive amplifiers (CSAs) of which Cube is an example. These CSAs are key components in a range of high-performance scientific instrumentation, including EDS (Energy Dispersive Spectroscopy) systems for microanalysis in electron microscopes and handheld and benchtop XRF (X-ray Fluorescence) systems. Under the terms the agreement, Bruker will have access to the Oxford Instruments patents and continue to manufacture and market its Cube CSA under licence from Oxford Instruments. All other terms of the settlement are not being made public.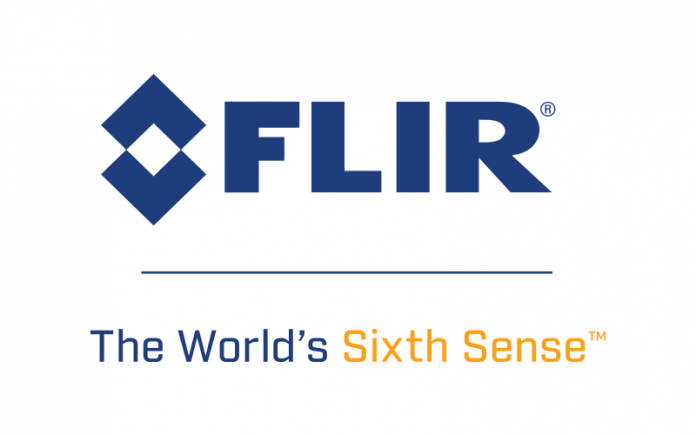 FLIR Wins $26M Contract Mod for U.S. Army's Nuclear, Biological and Chemical Reconnaissance Vehicle Program
FLIR Systems, Inc. announced it has been awarded a $26 million contract modification in support of the Nuclear, Biological and Chemical Reconnaissance Vehicle Sensor Suite Upgrade (NBCRV SSU) program for the U.S. Army. The Other Transaction Authority (OTA) agreement was awarded through the Joint Program Executive Office for Chemical, Biological, Radiological, and Nuclear Defense (JPEO-CBRND) as a follow-on to a $48 million contract announced in April 2019. FLIR is the lead integrator in modernizing the Army's NBCRV system with improved and autonomous CBRN sensors. Earlier this year, the company delivered initial prototypes of the NBCRV SSU system for a focused assessment at Fort Bliss, Texas. Soldiers employed the FLIR prototype in realistic battlefield scenarios to sense and rapidly avoid CBRN hazards. The new contract allows FLIR to continue developing the Sensor Suite and to deliver mature prototypes for government testing in 2021.
SIGA Announces Public Health Agency of Canada Intent to Purchase Up To 33,300 Courses of Oral TPOXX®
SIGA Technologies, Inc., a commercial-stage pharmaceutical company focused on the health security market, today announced that the Public Health Agency of Canada (PHAC) has issued an advanced contract award notice (ACAN), indicating that the PHAC intends to purchase up to 33,300 courses of oral TPOXX® (tecovirimat) within five years as specified in the ACAN, with 3,700 courses to be delivered by March 31, 2021; a cumulative total of 18,500 courses to be delivered by March 31, 2023; and an additional 14,800 courses to be delivered after March 31, 2023, subject to option exercise. The ACAN is required to remain open for at least 15 days, during which time a potential alternative supplier may submit a competing Statement of Capabilities. This ACAN follows, but is separate and incremental to, the issuance in April, 2020 of a contract by the Canadian Department of National Defence (CDND) for the delivery of up to 15,325 courses of oral TPOXX.
Agilent Vaya Raman Raw Material ID Verification System Receives 2020 R&D 100 Award
Agilent Technologies Inc. announced that the Agilent Vaya Raman raw material identity verification system has received a 2020 R&D 100 Award in the Analytical/Test category. The worldwide competition, held by R&D World, recognizes R&D pioneers and their revolutionary contributions to science and technology. Agilent's award-winning product is the first handheld Raman spectrometer incorporating spatially offset Raman spectroscopy (SORS) technology for the quick identification of raw material through containers. It is specifically designed for use in cGMP-governed raw material identification processes.
FLIR Introduces Elara FR-345-EST for Rapid and Accurate Elevated Skin Temperature Screening
As employees continue returning to the office, travelers start flying again, and fans slowly return to stadiums, technology that focuses on maintaining health and safety in semi-public and private venues remains crucial to slowing the spread of COVID-19. In response, FLIR Systems today announced the FLIR Elara™ FR-345-EST, a fixed-mount radiometric thermal security camera that measures elevated skin temperature (EST) accurately without contact or the need for a reference temperature source. This system provides a safe and effective environment at high-traffic airports, stadiums, commercial buildings, and manufacturing facilities to quickly asses skin temperature at access control points. The Elara FR-345-EST automatically guides to the part of the body that most closely correlates to core body temperature: the inner-canthus—or the inner eye of a human face—without sacrificing accuracy or the ability to maintain social distancing guidelines.