Connect your device to network within minutes
ObSAS LINK is a kit including a connection adapter, a mobile app and the ObSAS situational awareness system software. Just attach the adapter to your device, install the application to a mobile phone and start it up. With a couple of additional simple steps, without configuring anything, the system creates connections automatically and you are ready for your mission!
ObSAS LINK
ObSAS LINK bridges the gap between modern and legacy technology. It connects all your handheld or portable chemical, biological and radiological detectors into one modular monitoring system. You are free to choose the best technology for your needs, be it your current proven detectors and analysers or entirely new next generation of devices. ObSAS LINK can connect them as part of a full spectrum monitoring network.
The ObSAS LINK adapter plugs into the detector's communication port and connects to the user's mobile phone wirelessly. A mobile application then displays the data the device is producing and sends it to ObSAS situational awareness system through Wi-Fi or whatever available mobile network (3G, 4G, 5G, satellite, etc.) using secured connection. ObSAS LINK connects also to the existing wireless connection of a device, if available.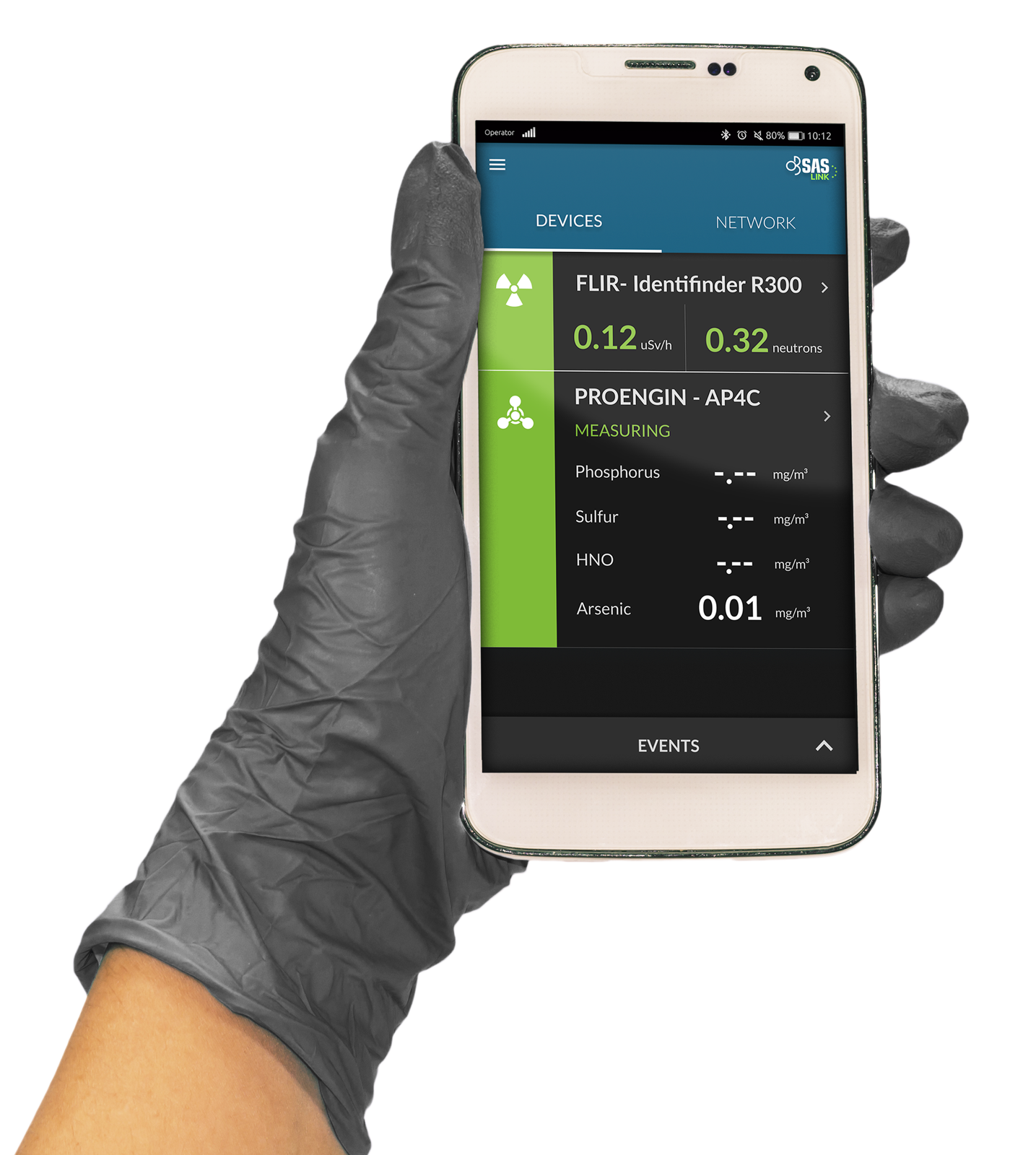 ObSAS LINK enables full modernisation of existing detection devices at a fraction of the cost compared to new detectors. The mobile app can communicate with several detectors simultaneously providing rich, visualized view to the data produced by your devices. The map interface of the mobile app displays the location and status of your team in real time improving drastically the situational awareness of the field personnel. If anyone from your team gets an alarm, the alarm information is shared instantly with the whole team. 


Turn your existing fleet of devices into a modern situational awareness system, cost effectively. Contact us for more details on pricing and delivery times.