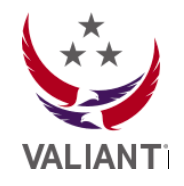 CBRNE Operations Support Officer
Job Summary
This full-time Valiant employee will function as an embedded Operations Officer (OPSO) in the Chemical, Biological, Radiological, and Nuclear (CBRN) Counterproliferation Programs in the US DoD Defense Threat Reduction Agency (DTRA). The OPSO will communicate needs and requests for information from DTRA to appropriate Valiant leadership. The OPSO will work co-located with the DTRA customer organization with primary tasks including event tracking, meeting organization, data entry and proofing of select DTRA briefing products and submissions.
Responsibilites:
Serve as primary liaison between Valiant employer and DTRA ICP customer
Update and maintain the ICP schedule of events
Schedule and organize the weekly ICP meeting
Create Mission Data Reporting System (MDRS) entries for each ICP event
Create Global Theater Security Cooperation Management Information System (G-TSCMIS) entries as requested
Create Isolated Personnel Report (ISOPREP) traveler entries as requested
Update DTRA staff traveler Defense Travel System (DTS) entries as requested
Retrieve Automated Message Handling System (AMHS) cables sent by US Embassies as requested
Create and update DTRA ICP regional and country briefings
Create and update various calendars and SharePoint documents for DTRA ICP as requested
Possess professional written and verbal communication skills
Prioritize work and complete multiple tasks under deadlines
Applicant selected may be subject to a government security investigation and must meet eligibility requirements for access to classified information at a minimum of a Secret level.

Read more about this vacancy here.
---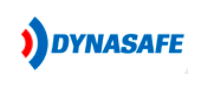 Area Sales Manager (Europe or MENA)
Job Summary
Dynasafe is currently seeking a full-time Area Sales Manager for the Eastern and Western European territory to join our team. We are looking for a driven, personable individual that understands the EOD and/or the Demilitarization Industry, focused on delivering a high degree of customer satisfaction.
Responsibilites:
Relationship management and solution selling. The focus is on understanding customer needs and adapting the product or service offering to meet those needs.
Promoting the products and services of all three Dynasafe product lines: Demilitarization Systems, Protection Systems and Environmental Systems.
Collecting competitive intelligence – Gathering market information on products, customers, competitors, pricing, and any aspect of the environment needed to achieve greater market penetration.
Suggesting new product ideas to expand Dynasafe's reach in new/existing markets.
Supporting business team globally i.e. sounding board, sales support, attend exhibitions.
Close new business deals by coordinating requirements; proposing and quoting products and services, developing and negotiating contracts; and integrating contract requirements with engineering and business operations.
---
Job Summary
Nexagen has over 20 years of combined experience providing Program Management, Research, Development, Test and Evaluation (RDT&E), Systems Engineering, Software Engineering Post Production Support Services/Post Production Software Support (PDSS-PPSS), SATCOM Engineering. We have immediate opening for CBRNE System Engineer in Edgewood, Maryland. It is an immediate interview and hire position.
Responsibilites:
The contractor shall develop material solutions to incorporate into the current and future emergency management protection suite of systems.

The contractor shall develop capabilities documents and Statements of Work (SOWs) to support development and fielding of hardware and software capabilities. 

The contractor shall plan, design, and implement mass notification and warning systems. 

The contractor shall direct and analyze the integration of Industry-leading mass warning and notification systems with iP2 for emergency response. 

The contractor shall conduct on-site technical assessments and perform gap analysis on mass warning and reporting systems. 

The contractor shall provide program and strategic planning, including the development of system requirements, sustainment strategies, and project plans. 

The contractor shall coordinate systems engineering document review and requirements development.



---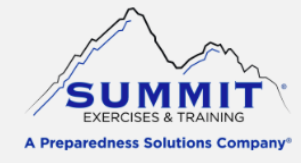 Site Managers for Mobile Deployment Detection Units (MDDUS)
Job Summary
SummitET is seeking full-time on-site Site Managers for Mobile Deployment Detection Unit (MDDU) support with an emphasis on radiological/nuclear detection instrumentation. MDDUs are surge assets designed to supplement Federal and State partners' and first responders' existing CBRN detection and reporting capabilities in support of national and other special security events. Deployment without advance notification may be required.
Responsibilites:
Duties will include but are not limited to the following:
Initiate, organize and report on all MDDU program planning and management taskings.

Coordinate, initiate and track the progress of deployments of the assigned MDDU(s) or equipment.

Ensuring MDDU equipment is repaired, calibrated, and maintained in a ready state for deployment 24 hours a day, 7 days a week, and 365 days a year.

Provide coverage during standard and non-standard hours of business to include weekends and Holidays when necessary.

Provide just-in-time training on MDDU deployed equipment, as needed, to stakeholders at MDDU events.

Ensure completion of After-Action Reports (AAR) at the conclusion of MDDU deployments.

Assist with scheduling of MDDU off-site part-time staff to support surge deployments.

Provide status updates to the DHS CWMD MDDU PM.

---

Defense and Security Events and Consultancy Traineeship - IB Consultancy - Netherlands
The Profile
The ideal candidate is passionate about organising events, researching defence and security issues, strongly committed and hardworking. He or she is proactive, flexible, pleasant and accurate, also while working under pressure. Working at IB Consultancy takes a highly developed team spirit, while having the ability to work independently and with little supervision.
Responsibilites:
Researching potential themes and topics for our Non-Conventional Threat (NCT) events in the field of CBRNe, C-IED/EOD through in-depth market research;
Contacting potential speakers and make arrangements;
Arranging media partnerships and be responsible for accurate follow-up;
Writing articles for our CBRNePortal and NCT Magazine
Supporting our senior consultants with market studies, analyses, etcetera;
Updating the company's CRM system.