Industry News
Let's see what's new in the market
FLIR Releases Science Kits for the New A400/700 Thermal Imaging Cameras
FLIR Systems, Inc. announced the FLIR A400 and A700 Science Kits for researchers, engineers, and systems testers. These smart camera systems can produce accurate, consistent thermal data for electronics testing, product development, failure analysis, and a range of scientific research needs. Offered as Standard or Professional Science Kits, the A400/A700 thermal camera solutions feature the simplified connections and robust measurement tools needed to enable faster, more informed decisions, and enhance understanding of the research target. FLIR designed the A400 and A700 Science Kits to provide advanced image streaming capabilities as well as the tools needed to find potential points of failure during product development, measure heat build-up during electronics testing, or record fast temperature shifts in thermal research.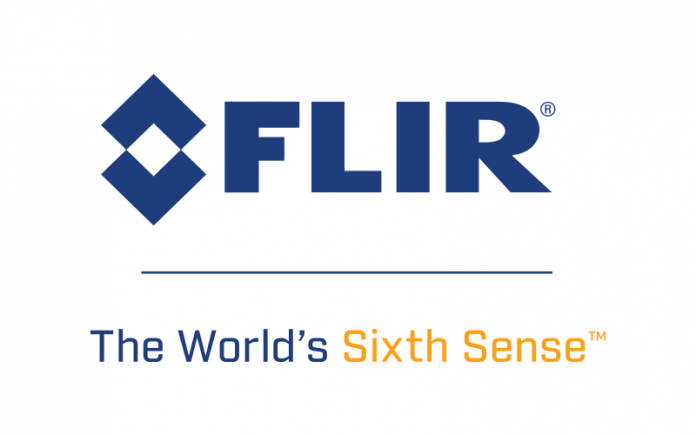 Agilent PD-L1 Assay Receives FDA Approval for Use as a Companion Diagnostic
Agilent Technologies Inc. announced that the U.S. Food and Drug Administration has approved the company's PD-L1 IHC 28-8 pharmDx for expanded use in non-small cell lung cancer (NSCLC). Now, physicians will be able to use the PD-L1 IHC 28-8 pharmDx assay as an aid in identifying patients with metastatic NSCLC for treatment with the dual immunotherapy combination of Opdivo (nivolumab) and Yervoy (ipilimumab), manufactured by Bristol Myers Squibb. Based on the results of the Phase 3 CheckMate -227 clinical trial, Opdivo in combination with Yervoy was approved as first-line treatment for patients with metastatic NSCLC whose tumors express PD-L1 (≥1%) as determined by an FDA-approved test. Agilent developed PD-L1 IHC 28-8 pharmDx in 2016 through a collaboration with Bristol Myers Squibb, and it has been previously approved as a complementary in vitro diagnostic for non-squamous non-small cell lung cancer, as well as other forms of cancer, including, squamous cell carcinoma of the head and neck, and urothelial carcinoma.
Ouvry Launch of the manufacture of a protective mask against Covid-19
Ouvry launches the manufacture of a protective mask against the coronavirus-Covid 19 at the request of public forces, rescue units and authorities (Defence, Interior Director…). Ouvry adapts an existing product, its "half mask anti-odour and projections". As a result, the company is mobilizing its supply chain and adapting its industrial capacities to start up an initial production of 5,000 masks on Monday 23 March. The product, which will be delivered in bulk in bags of 50, will include, among other things, a technological brick used in the DECPOL decontamination glove, a "3D" non-woven fabric that is highly absorbent and filters (biological) particles through its pores. Ouvry puts its expertise in this field at the disposal of the community. At the same time, Ouvry is continuing the manufacture of DECPOL decontamination wipes.
Thermo Fisher Scientific's Support of COVID-19 Response Continues to Expand with U.S. Government Contract for Products Used in Sample Collection
Thermo Fisher Scientific Inc., the world leader in serving science, announced it has received a contract from the U.S. government to provide highly specialized viral transport media (VTM) for COVID-19 sample collection. The VTM is used during collection of patient samples for proper transport to laboratories that can test for the presence of the virus. To ensure accuracy of COVID-19 test results, VTM must be manufactured and dispensed into tubes in an aseptic environment. Thermo Fisher currently produces VTM at its site in Lenexa, Kansas, which meets this requirement, and has ramped production from 50,000 to more than one million VTM-filled tubes per week. Given the significant demand for COVID-19 testing and associated sample collection, Thermo Fisher will expand capacity in Lenexa with a new $40 million facility dedicated to VTM production and quality control. The added capacity and increased efficiencies will allow the company to scale production to more than eight million VTM-filled tubes per week. The company plans to complete the new Lenexa facility in Q3 and expects that it will create approximately 300 new full-time jobs.