NCT EUROPE 2019
Bringing the CBRNe community together
By: Bénédicte Laferrère, Analyst at IB Consultancy
From June 25-27, Vienna will be the theatre of the yearly NCT Europe event reuniting CBRNe, C-IED and EOD experts for three days of conferences, workshops, exhibition and trainings. Due to the rising threat of terrorist groups and the climate change problematic, threatening the destruction of sensitive installations, the risk of non-conventional emergencies is high. Therefore, efficient and effective preparedness becomes highly necessary in order to avoid a catastrophe. This challenging environment asks for better capacities and capabilities, together with a multi-agency response.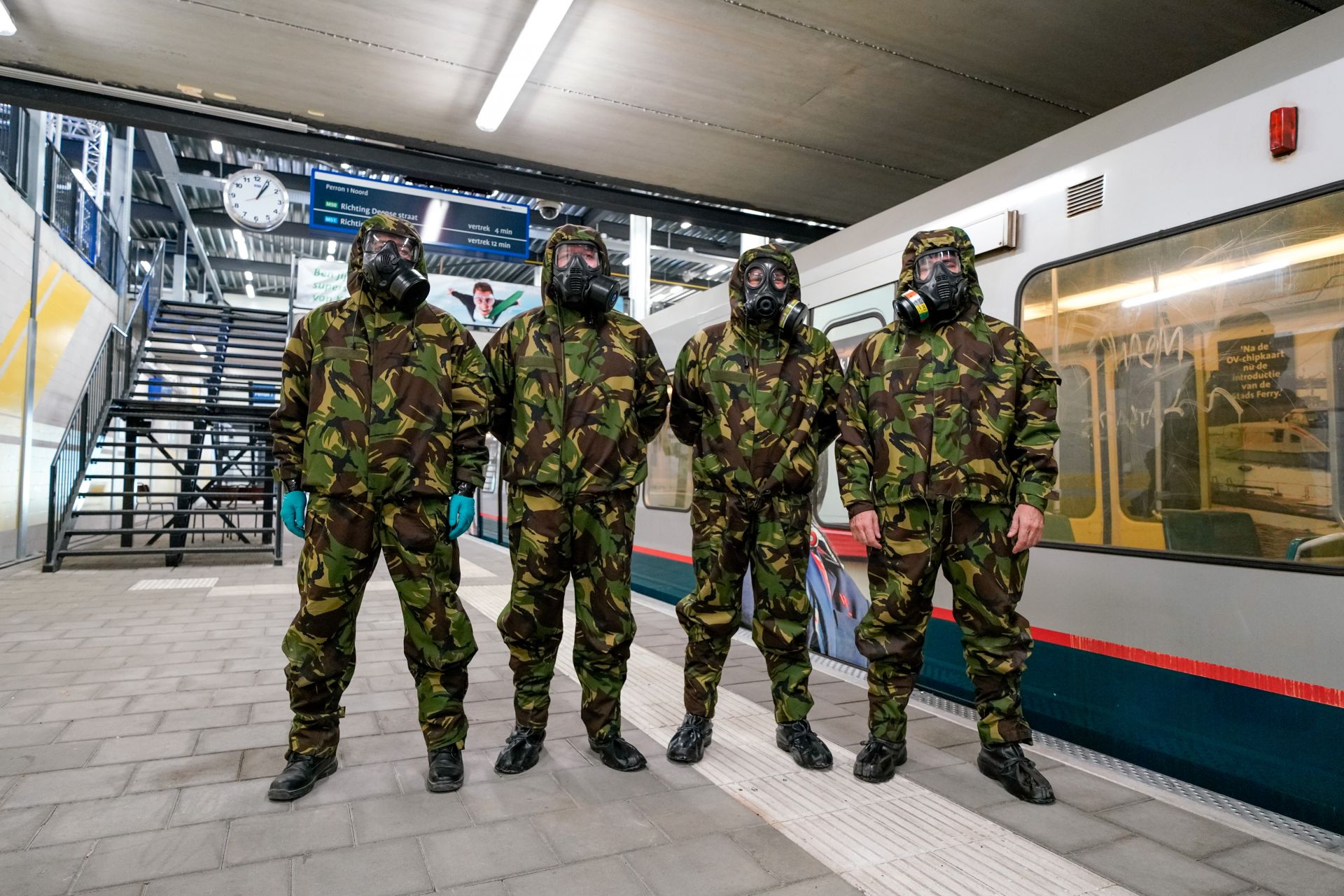 NCT Europe 2019 Partners & Host Nation
With the Austrian Ministry of Defence and the Austrian Armed Forces as partners, NCT Europe promises to bring together high-level decision makers, first responders, scientists and industry experts relevant to CBRNe, C-IED and EOD response. The event is a unique opportunity to improve our collective multinational response to CBRNe crises. 
Austria, at the crossroad between the East and the West, has a long record of multilateral relationships because they believe that "security issues can only be resolved through international cooperation". This is demonstrated by their long-standing Partnership for Peace framework with NATO and their membership in the Vienna-based Organization for Security and Co-operation in Europe (OSCE). Austria also holds an important position in terms of security within the EU, as they made it one of its main priorities during their recently concluded mandate of Council Presidency. This priority is exemplified by its leadership in the implementation of the Strategy of the EU against the proliferation of weapons of mass destruction (WMD). The Austrian focus on non-conventional threats is also reflected by the European Defence Agency decision to open the European Centre for Manual Neutralisation Capabilities (ECMAN) in Vienna on which you can learn more in this very edition of the NCT Magazine in our interview to his director Lt. Col. Jürgen Pirolt. Another key organization is the Austrian CBRN Defense Centre which is in  charge of implementing effective training and counter-response to CBRN threats and emergencies. In the April edition of the NCT magazine, Col. Friedrich Aflenzer underlining that the Austrian Armed Forces need to operate "in a changed and more complex security environment with growing terrorist and hybrid threats" describes it as "the think tank of CBRN Defence in Austria".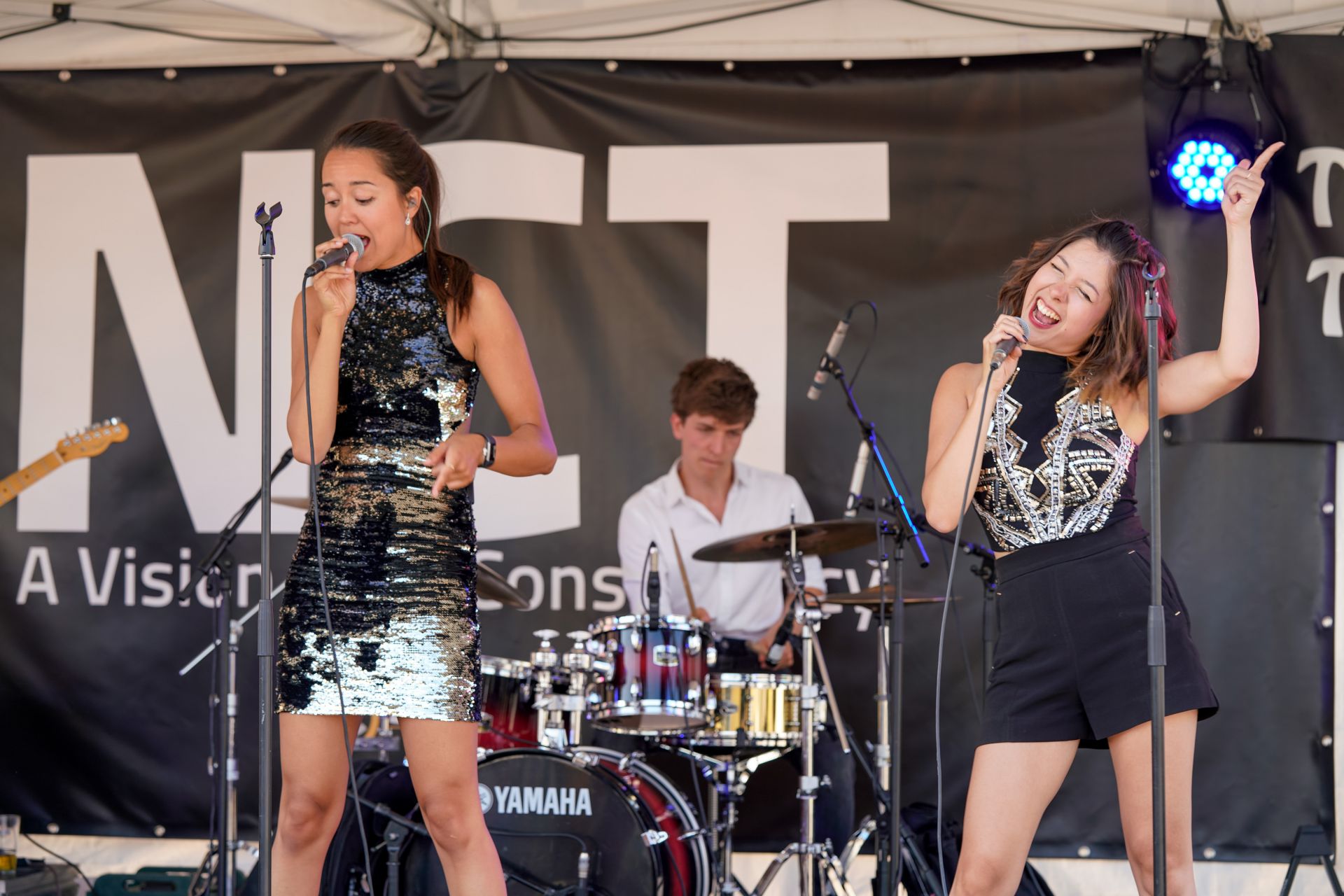 Live Capability Demonstration
NCT Europe 2019 will start with a multi-agency Austrian Live Capability Demonstration from the Austrian Armed Forces and Civil Organizations showcasing their current CBRNe response capabilities at the Tritolwerk CBRN and Disaster Relief Training Area of the Austrian Armed Forces. Among others, the CBRN units Army and Air Force, the Special Unit Task Force Cobra or the Fire Department will join in a demonstration organized by the Joint Forces Command and carried out by the CBRN Defence Centre. Open to all delegates, this demonstration will take place in an interesting location: the facility was built during WWI and covers 36 acres. It was used as an explosive manufacturing plant and later changed into today's Austrian Urban Search and Rescue training facility, where multiple civil and military exercises are now organized.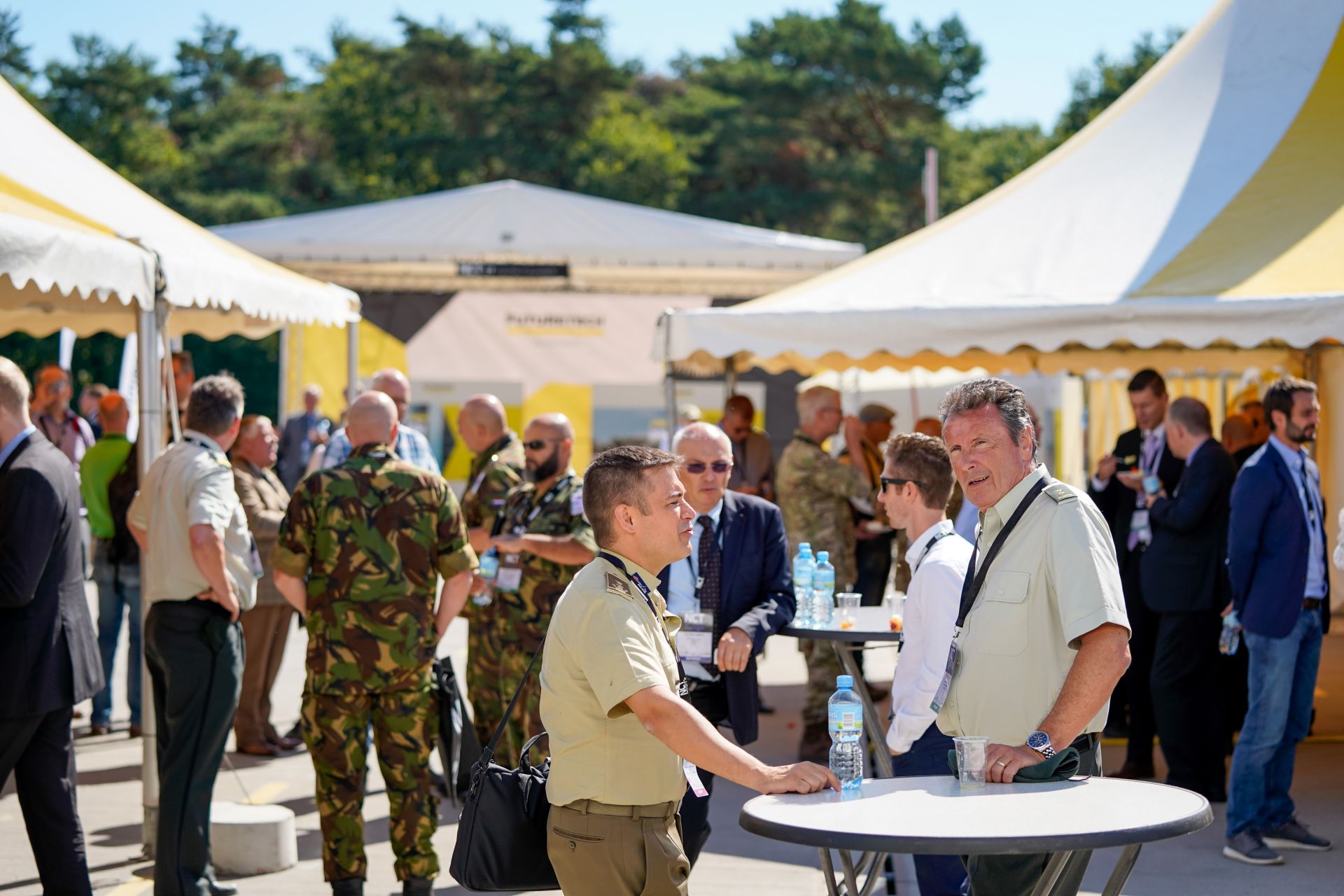 NCT Europe 2019 Program
The two following days will offer conferences and workshops with technical presentations from expert speakers from both private and public CBRNe sectors. Co-chaired by Brigadier General (ret.) William King (Former Commander, 20th CRBN Command, U.S. Army) and Colonel (ret.) Henry Neumann (Former Commander, Bundeswehr CBRN Defense Command, German Bundeswehr), the event will focus on CBRNe, C-IED and EOD related topics such as Airforce capabilities, Interoperability and cooperation, CBRNe innovations or Urban Search and Rescue (USAR) in CBRNe environments. 
The event will feature interactive opportunities such as a private roundtable gathering industry representatives and military and civil commanding officers will give a firsthand opportunity for end users and technology providers to share insights  on state-of-the-art technologies that will also be showcased in the exhibition. Finally, a workshop chaired by NATO Joint CBRN Defence CoE will focus on interoperability and multinational cooperation through CBRNe training, in perfect alignment with the goal of the NCT PRO trainings.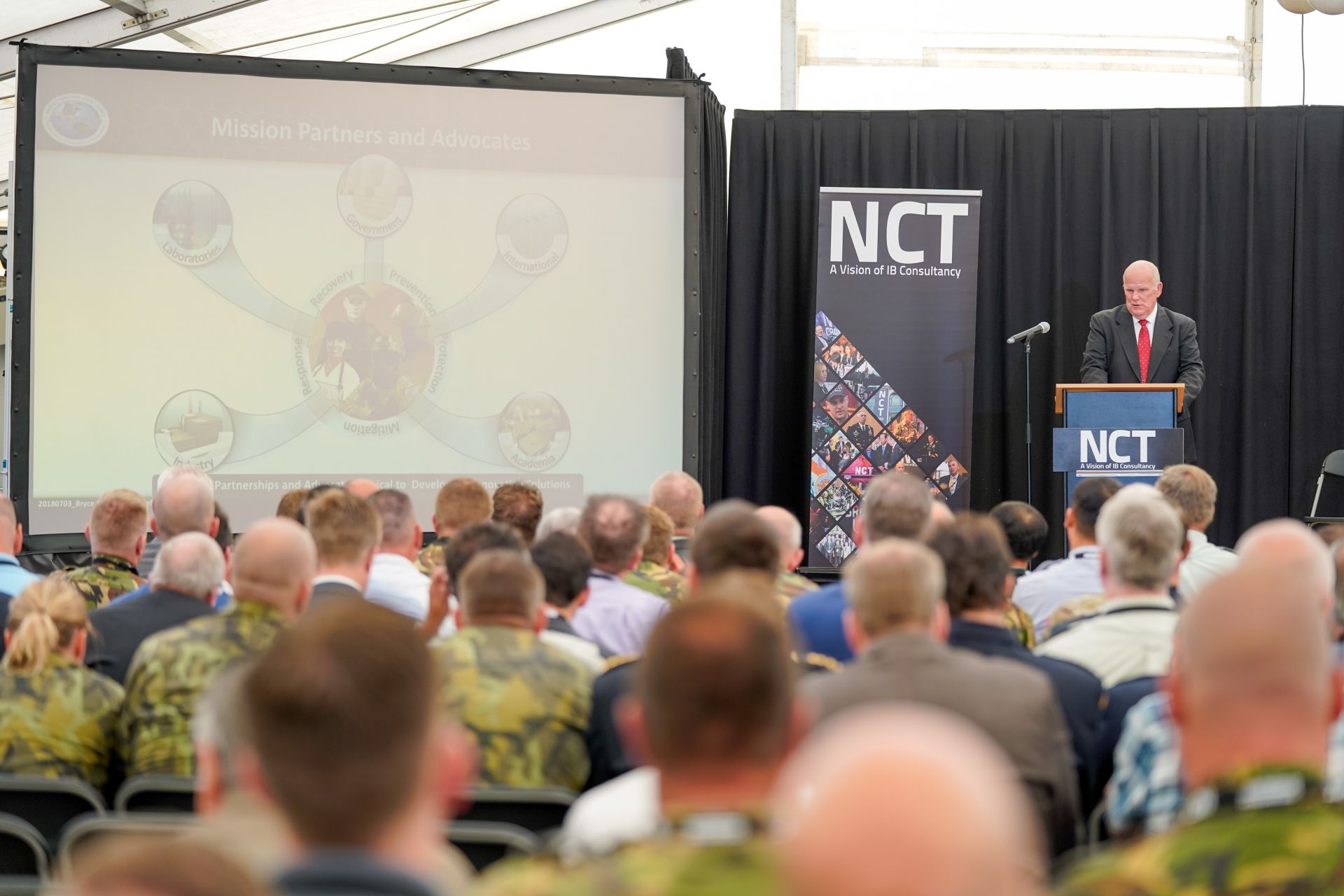 Brigadier General (ret.) William King shared his opinion on the event:
"This year's NCT Europe 2019 will focus on bringing together representatives from all across Europe and select International Partners to discuss and address how to better 1) conduct Integrated Early Warning thus increasing Readiness and Situational Awareness, 2) acknowledge and prepare for new emerging CBRNE threats such as novel agents, pharmaceutical based agents, synthetic biology, and a host of other possible threats, and 3) understanding our threats, operational environment, and capabilities and limitations of our response forces. Just as NCT and the CBRNE Society have done in the previous Global Regional conferences and training forums, this year we are asking the hard questions so that we don't just admire the huge complex WMD problem but we talk and demonstrate about what each of us are doing to take a bite out of the challenges to make us a little bit better each day to accomplish the CWMD mission. Don't miss out on being more aware nor your part in this Team of Teams approach."

NCT PRO Trainings
In parallel to the conference and workshops, the fourth edition of the NCT PRO Trainings will bring first responders from nine countries to work together for simulated CBRNe emergencies: from the Polish Armed Forces to the Qatari Ministry of Defence, with the Belgian Brussels Fire Department or the Czech Fire and Rescue Service, the trainings promise to be a unique opportunity to test their interoperability.
The capacity toreactefficiently in case of a cross-border emergency is essential. For two days, teams from different nationalities will be matched together and tasked with investigating a scene of potential CBRNe exposure: the discovery of a clandestine CBRNe laboratory or the contamination of a train will test their ability to cooperate in a challenging environment. Operators will have the chance to practice with pioneer technologies in detection, decontamination or neutralization made available by industry leaders. 
If you want to learn more about CBRNe defense, meet interesting professionals from all over the world and discover the latest innovations in CBRNe, then NCT Europe 2019 is for you!
Register now and find more information on conference sessions, speakers and sponsors on the  NCT Europe website.
To check out the pictures and videos from all of our events, you can visit IB Consultancy's Facebook or Vimeo Page.