1 - 3 SEPTEMBER
ABERDEEN PROVING GROUND, EDGEWOOD (MD)
By welcoming the highest decision makers from the national CBRNe, C-IED, EOD Community, NCT USA will again provide a networking and knowledge exchange platform for local & federal first responders, as well as industry leaders in the fields of CBRNe, C-IED and EOD. Over the duration of three days, NCT USA will feature a Conference, Exhibition and the 6th edition of the NCT PRO Trainings. Based on the success of the previous editions, the NCT PRO Trainings will foster interoperability of responders and introduce them to the latest CBRNe, C-IED and EOD technologies. Collaboration between the public and the private sector as well as the use of the newest technologies are key factors capable of countering CBRNe threats. In the USA, as well as in many other countries, it is of key importance to adopt a multi-level and interdisciplinary approach in order to face the complexity of the challenges CBRNe threats can pose.
Join us next May in Edgewood (MD) for the 6th edition of NCT USA!

Well, May is coming soon and NCT USA will be here before you know it. Are you ready?
Let's take a conversational moment together and have a chat about NCT USA 2020.
When is NCT USA happening, then?
NCT USA 2020 will take place from the 5th through the 7th of May in Edgewood, Maryland. The CBRNe Society is anticipating the final clearance from US Army to host this eminent event on post. 
So, why do you need to be there?
As you can imagine, your participation is significant to the CBRNe Society's mission, its members and supporters from all over the world! After five previous editions of NCT just few miles outside of Washington DC, this year's event is moving into to the heart of the nation's CBRNe community, Edgewood, MD! Home to the famous Team CBRNE, this location will guarantee the presence of the key players in the national CBRNE Community. Don't miss the chance to network, expand your business and learn from the world's top expert in Chemical, Biological, Radiological, Nuclear and Explosives defense at NCT USA 2020!
And, yes, your colleagues attending – no, participating – in NCT USA 2020 will have untold benefits as BG (ret.) William King, the former Commander of the US Army 20th CBRNE Command honours us as the NCT USA Chairman once again.
Read his interview on page 6 of this issue of the magazine.
Do we have an agenda yet?
Yes, the initial draft program is already available on the website: and is updated on a regular basis.
What is it covering, then?
Glad you asked. Here are just some of the conference sessions and workshop themes participants will be able to benefit from during NCT USA 2020, take a look at these:
Adapting the Force to the Future Threat Environment
Trends in the Fight Against IEDs
Medical Countermeasures Against CBRN Agents
CBRN Remote Sensing and Recon
The Ever-Changing Threats: Novichoks and Pharmaceutical Based Agents
Lessons Learned from C-IED/EOD Operations
Technological Innovations in CBRN and C-IED
Civil Response in a CBRN Environment

Who are the presenters and speakers?
To name a few:

Mr. Don Alway, Assistant Director, FBI WMD Directorate
Mr. Douglas Bryce, Joint Program Executive Officer, JPEO CBRND
Dr. Ron Hann, Director, Chemical/Biological Technologies Department (J9CB), DTRA 
BG Yoo Bong Heo, Commander, ROK Army CBRN School
Mr. Sean Crawford, CBRN Director, FEMA 
COL Ryan R. Eckmeier, Joint Project Manager - CBRN Medical, JPEO-CBRND, US Army, USA
Mr. David DiGregorio, Director, Hazardous Materials Emergency Response, Massachusetts Department of Fire Services, USA & 
Make sure to check the on a regular basis to see all the updates related to speakers, program and much more.
What do your peers say about it?
Easy… NCT USA is the leading CBRNe event series in the USA since 2015. 
Who is supporting NCT USA from the industry?
Check this out: Bruker, Heyltex, Hotzone Solutions, Proengin, H3D, Mac7, Metrohm, Air Techniques International (ATI), ORTEC, Nuvia Group, SEC Technologies – just to start with.
What do you need to do now?
The sharing of key learnings and new technologies during this event will be enriched by your exchanges of ideas and business cards, leading to many new ventures!
Well, register… you have to be there to benefit from NCT USA 2020. So, stop stalling and register now online.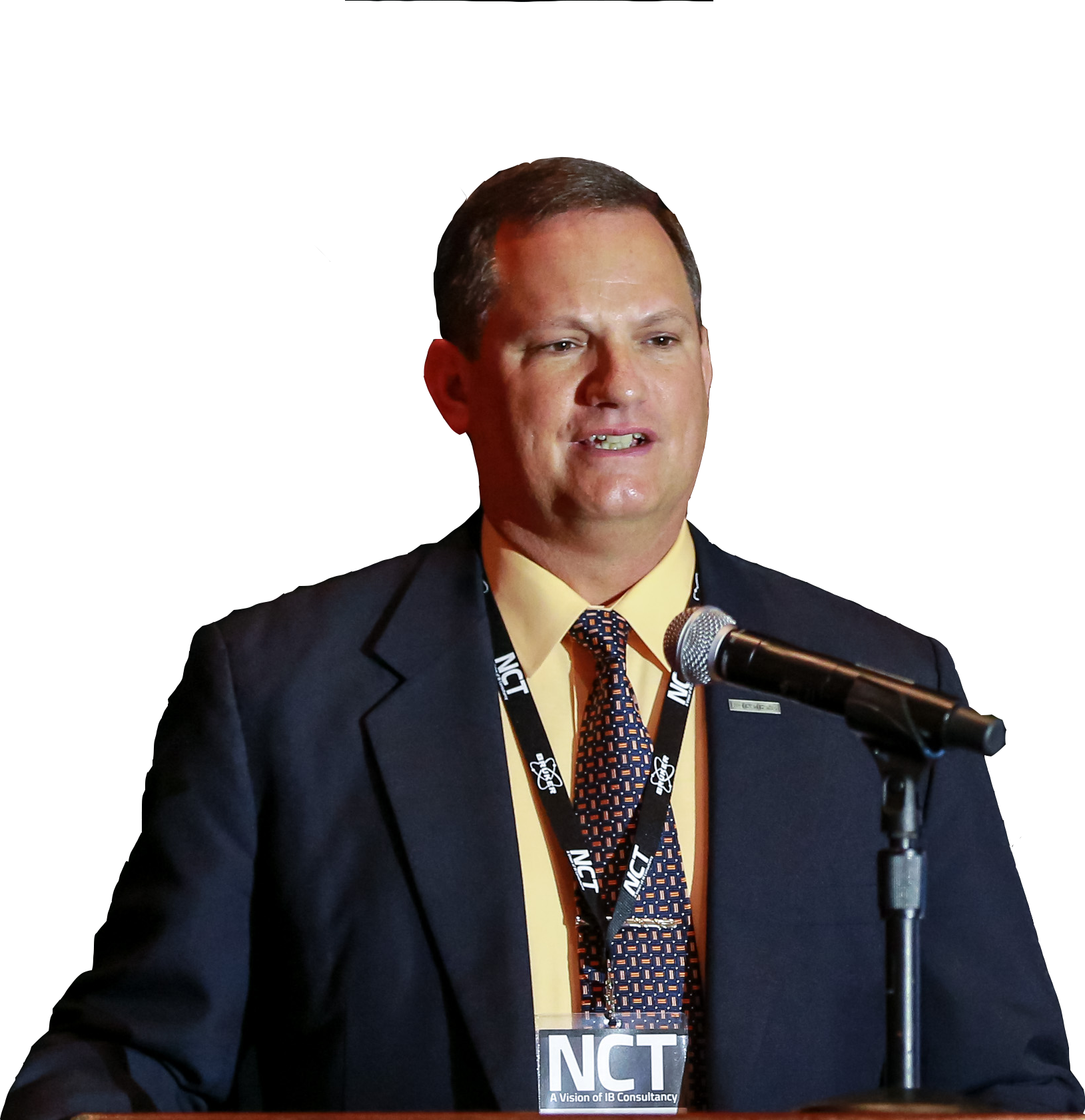 Chairman


BG (ret.) William King

Senior Fellow and Executive Advisor

Booz Allen Hamilton
USA
We connect businesses, governments and NGOs from different continents in our common goal to make this world a safer and more secure place!
Want to become a Sponsor?
Or Exhibitor?
Call us in our Leiden office: +31 71 744 0174
or email us: [email protected]