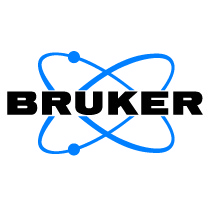 Technology to combat
every CBRN threat
What is CBRNet™?
CBRNet™ provides Bruker Detection clients with the world's first purpose designed network of chemical, biological, radiological and explosive detectors, backed by world class experts providing constant help and advice. Deadly CBRNe agents are easily hidden, hard to detect and their components difficult to identify. Understanding how to react to their use requires scientific expertise of the highest level, available exactly when you need it.
Bruker's CBRNet™, powered by SafeZone, meets these needs. Three core pillars of activity are provided. An Operational pillar, designed to support day to day activity and incident response. A Training pillar, designed to help you train your people and to exercise your teams collectively. A Fleet Management pillar providing supply, maintenance, repair and asset tracking capabilities as well as updating core software when needed.
CBRNet™ consists of three core components: the sensor layer offers the world's most advanced instruments, specially designed for the network. Legacy sensors from Bruker and other manufacturers can be added to ensure our customers get value from existing equipment.
The dedicated Information System, SafeZone, displays data from sensors in a Recognised CBRNe Picture delivered to your operations rooms. CBRNet™ scientific and technical staff in our dedicated Operations Facilities are available at all times to offer support and advice. Professional expertise is at your fingertips, wherever and whenever you need. The availability, integrity, authentication, confidentiality and non-repudiation of your data is critical to our success.
How does CBRNet™ work?
---
CBRNet™ is a networked system in which sensor instruments are digitally linked to your key decision makers and to professional CBRNe advisers. Decision makers will have access to a real time Recognised CBRNe Picture of your operation, showing the location of your sensors, the data they are collecting and the way they are performing, all supporting the ability to make quick, accurate decisions.
CENTRAL MONITORING, ADVICE & GLOBAL INCIDENT CAPABILITY
CBRNe expert support is provided by CBRNet™ staff from our Headquarters in Leipzig, Germany, and Billerica, USA, world centres of scientific excellence. The CMAGIC™ operational facilities (OF) provide constant cover with access to scientific and technical advice, as well as training and fleet management expertise.
Why CBRNet

™

?
Expanding your CBRNE capabilities by:
A CBRNE RECOGNISED PICTURE: placing your CBRNe operations on screen and allowing sophisticated interrogation of your data.
ADVICE: scientific, technical and operational, and available 24/7/365.
SCIENCE: the most up to date science in your instruments, backed by the very people who designed and built them.
INFORMATION: access to the most up to date technical database of threats.
MANAGEMENT: your CBRNe system fully managed on your behalf by the world's leading experts.
TRAINING: the highest levels of training for all your staff both as individuals and collectively as teams.
FLEET MANAGEMENT: professional logistic support of your operational CBRNet™; overseeing your supply, maintenance, repair and asset tracking.
SOLUTIONS: the world's first and leading CBRNe network solution.
VALUE: unparalleled value where all costs are clear, identified from the beginning and spread evenly over time.
CBRNET DEPLOY: CBRNe coverage of short duration operations. A complete solution for high risk events like national celebrations, sporting festivals and international conferences.
LEASE OPTIONS: the ability to lease CBRNe capability, ensuring that your equipment is constantly operational, up to date and permanently amongst the most advanced solutions in the world.
Friendly visitor while diving
What is included in CBRNet™?
CBRNet™ offers a selection of products and services which can be adapted to meet your needs:
A "RECOGNISED CBRNE PICTURE"
The ability to see with confidence where your CBRNe instruments are, what detections they are making and how they are performing. The ability to interrogate your instruments from your operations centre and to communicate with your operators.
NEW GENERATION CBRNE INSTRUMENTS
A new generation of CBRNe detection instruments developed by Bruker specifically to operate within CBRNet™. New equipment is designed to improve detection, to be more robust and reliable and to network as a part of the CBRNet™ system.
The ability to request urgent support and advice from Bruker CBRNe experts. As a CBRNe incident unfolds, world renowned experts will be available online to advise you on the technical implications of a detection, the implications of a threat and the ways in which you may choose to counteract it.
CBRNet™ is designed to aid your Fleet Management. Software updates will keep your firmware and critical threat libraries constantly up to date. Logistic supply and maintenance processes will be over-seen from the centre, warning you when equipment needs servicing and predicting failures so that they may be pre-empted. On-line support will aid repair work, reducing the need for return to base. Asset tracking technology will support your fleet management activity.
CBRNet™ will support the training of your instrument operators and your operations room staff, both as individuals and in exercises that will develop and test your collective capacity working as teams of operators and commanders.
CBRNE OPERATIONAL PLANNING
CBRNet™ staff can deploy to support you as you plan for major CBRNe projects and operations. Our world class staff will aide your understanding of the threat and in developing your ability to protect, respond and recover from a CBRNe attack. Not only can we help develop your plan, but we will also deploy to your locations and assist as you execute it.
CBRNET™ DEPLOY – A DEPLOYABLE CBRNE PROTECTION COMPONENT
CBRNet staff can provide a full service in which we deploy people, instruments and command and control assets in support of a specific short term CBRNe operation. Examples include a full solution for events such as sports competitions, major international conferences and national celebrations.