Vacancies in the world of CBRNe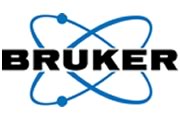 Regional Business Manager (m/f)
---
BRUKER is looking for an experienced and dynamic Regional Business Manager in Leipzig. If you have proven track record in sales in CBRNe related markets and are natural and motivated team player, you are the right person!
You will:
Meet sales targets set according to budgets and forecasts, give monthly reports
Manage Bruker Detection's sponsors and agents in the territory
Establish good working relationships with the agents through provision of support and collaboration
Establish and maintain good key customer relationships
Understand customer's organisational structures in order to define and meet product requirements, set up and maintain details of all sales opportunities to produce and review capture plans for each opportunity and provide regular feedback on issues that may affect the likelihood of success
Produce, maintain and communicate short-term order forecasts and long-term business predications for each project/customer, continually monitor progress of order from initial enquiry to receipt of order ensuring delivery promises are kept and that Bruker Detection enjoys the maximum margin on each sale
Lead the production of bids and proposals for the areas of responsibility to ensure that they meet customer requirements
Provide information relative to customers' requirements to product and programme managers, helping them to define projects and modify products as required
Assist the sales administration team to maintain the highest standard of customer support
Observe and feedback information on competitors' products and services, establish and monitor market trends and suggest improvements on existing products
Plan, organise and be involved in the preparations for company exhibitions as well as represent the company at exhibitions
Give presentations as required for customers' and visitors and assist in the arrangements for customers visiting the Bruker Detection site
Defense and Security Events and Consultancy Traineeship
---
Are you ambitious, hands-on and interested in security and defense? IB Consultancy is looking for a highly motivated trainee to join our international team from September at our office in Leiden, the Netherlands. IB Consultancy is looking for an ambitious trainee to support our events and consultancy business.
The trainee's tasks will include:
Researching potential themes and topics for our Non-Conventional Threat (NCT) events in the field of CBRNe, C-IED/EOD through in-depth market research;
Contacting potential speakers and make arrangements;
Arranging media partnerships and be responsible for accurate follow-up;
Writing articles for our  and NCT Magazine;
Supporting our senior consultants with market studies, analyses, etcetera;
Updating the company's CRM system.
The ideal candidate is passionate about organizing events, researching defense and security issues, strongly committed and hardworking. He or she is proactive, flexible, pleasant and accurate, also while working under pressure. Working at IB Consultancy takes a highly developed team spirit, while having the ability to work independently and with little supervision.