Stay updated with the latest conferences
and shows in the field of NCT CBRNe!
Event Calendar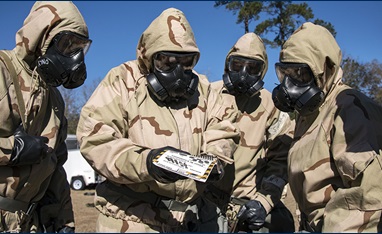 CBRN Defense Conference & Exhibition
24-25 July, 2018
Chase Center on the Riverfront, Wilmington, DE, USA
The Department of Defense is focused on remapping the way they do business, and they have highlighted industry collaboration as a top priority in order to accomplish readiness and modernization goals for future combat systems, survivability, and securing the nation's defense.
This conference and exhibition will provide the opportunity to listen to and learn from key leaders in acquisition, understand CBRN requirements, receive in depth information on Other Transactional Agreements, and learn of potential business opportunities in current and future CBRN joint program requirements. The CBRN Defense Conference and Exhibition will also provide a venue that will spotlight emerging CBRN defense national/international technologies; medical solutions and advanced development and manufacturing needs; along with promising research and development opportunities from our interagency partners.
This is an exciting year for the CBRN defense community, as we celebrate the 100th Anniversary of the United Sates Army Chemical Corps celebration at the CBRN Defense Conference and Exhibition. There will be a special Time Capsule Ceremony along with a Cake Cutting Celebration to mark this historic 100th Anniversary.
The conference is hosted by the NDIA CBRN Defense Division and the Chemical Biological Defense Acquisition Initiatives Forum, with attendance from the Joint Program Executive Office for Chemical, Biological, Radiological and Nuclear Defense.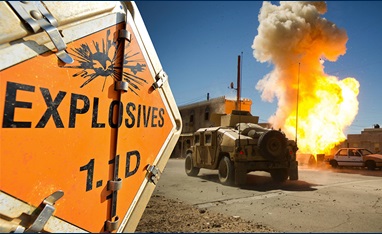 International Explosives Safety Symposium & Exposition
6-10 August, 2018
Sheraton Hotel & Marina, San Diego, CA, USA
Join NDIA and co-host, DoD Explosives Safety Board, as we unite to collaborate with leading explosive safety experts from military, government agencies, industry, and academia. This multi-faceted event hosts a networking environment with an exposition and an extraordinary educational platform with technical sessions, prospective tutorials and/or training workshop.
Explosives safety communities should attend this forum for knowledge sharing, aligning best practices, and new approaches for the advancement and communication of the technical aspects of explosives throughout the munitions life cycle.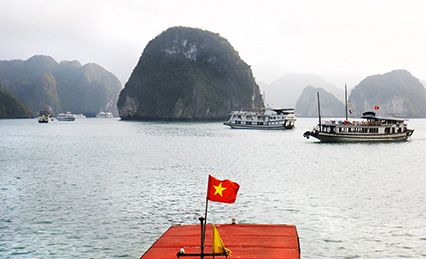 NCT Asia 2018
9-11 October, 2018
Sheraton Hanoi, Vietnam
After two successful NCT nXt workshops in Hanoi, NCT is coming back to Vietnam in official partnership with the Vietnamese Agency for Radiation and Nuclear Safety (VARANS).
The event will kick-start with a live multi-agency CBRNe capability demonstration by the Vietnamese People's Army Chemical Core and the National Search and Rescue Committee and will be followed by two days of conference and exhibition.
Topics to be discussed will include radiological and nuclear response preparedness, landmine clearance, chemical industrial disaster management and CBRNe capability development in Southeast Asia. Speakers at the event include the Director General of VARANS, military representatives from the National Committee for Search and Rescue and the Military Medical Department as well as representatives from the Vietnam National Mine Action Center (VNMAC).
Full calendar
Farnborough International Airshow 2018, 16-22 July 2018
Show Centre, ETPS Rd, Farnborough, UK
---
American Bio Recovery Association, 14-17 August 2018
Bally's Resort, Atlantic City, NJ USA
---
4th International Symposium on Development of CBRN Protection Capabilities, 3-5 September 2018
Maritim Hotel proArte Friedrichstraße 151 Berlin,10117 Germany
---
NATO EOD Demonstrations & Trials 2018, 19-20 September 2018
Incheba Expo, Bratislava, Slovakia
---
Asian Defense & Security (ADAS) 2018, 26-28 September 2018
World Trade Center Metro Manila Pasay City, Metro Manila, Philippines
---
FIRE & DISASTER ASIA 2018, 2-4 October 2018
Marina Bay Sands, Singapore
---
AUSA Annual Meeting and Exhibition, 8-10 October 2018
Walter E. Washington Convention Center, Washington DC USA
---
Explo Tech2018 – Exposition and Congress, 16-17 October 2018
R. Frei Caneca, 569 Consolação, São Paulo, Brazil
---
World CBRN & Medical Congress (CEBIRAM) 2018, 17-19 October 2018
PVA EXPO PRAHA Prague, Czech Republic
---
Milipol Qatar 2018, 29-31 October 2018
Doha Exhibition and Convention Center, Qatar
---
NCT South America 2019, 5-7 February 2019
Forte Copacabana, Rio de Janeiro, Brazil
---
NCT USA 2019, 7-9 May 2019
Hilton Washington Dulles Airport Hotel, Washington DC
---
NCT Europe 2019, 25-27 June 2019
Vienna, Austria
---
NCT Asia 2019, 15-17 October 2019
Kuala Lumpur, Malaysia