FAST-ACT
Industry Profile:
---
Protection, Terrorism Prevention, and the Dangers of Chemical Warfare Agents at Public Events
Introduction
Public events present a large platform for terrorist or planned attackers to target. Public venues host a significant number of attendees, therefore the potential risk of a planned attack taking place is extremely heightened. After the tragic events that have taken place at big venue locations like the 2017 Las Vegas Shooting, the November 2015 Paris Attacks on Stade de France, and the Manchester Bombing in 2017 the imminent risk of attacks occurring in an organized public venue has been amplified significantly.
In an effort to reduce or completely eliminate the risk of terror threats or attacks, the United States developed the Department of Homeland Security in 2001, classified to "develop and coordinate the implementation of a comprehensive national strategy to secure the United States from terrorist threats or attacks." A big goal of this United States department recently was to increase focus on building and venue protection – particularly following the evolution of gruesome attacks that have increased in these settings.
Large crowds of civilians in one area such as in a venue, arena, or anywhere that a gathering of people have amassed has become a major monitored area for officials – but the level of difficulty associated with monitoring a large area such as these presents a daunting task for police forces and government officials. Extensive planning is required in preparation of a large organized event occurring – including communication with local first responders and safety services and selecting the best means to effectively detect and protect the venue from hazardous weapons such as bombs, guns, and even chemical attacks that can severely hurt a large group of people.
This guide is designed to provide an overview of how to prepare and defend an event, public gathering, or venue from potential attacks or accidents involving volatile organic compounds (VOCs), toxic chemicals, and even CWAs that could significantly affect a sizable gathering of civilians – as well as protecting those who protect us, like first responders.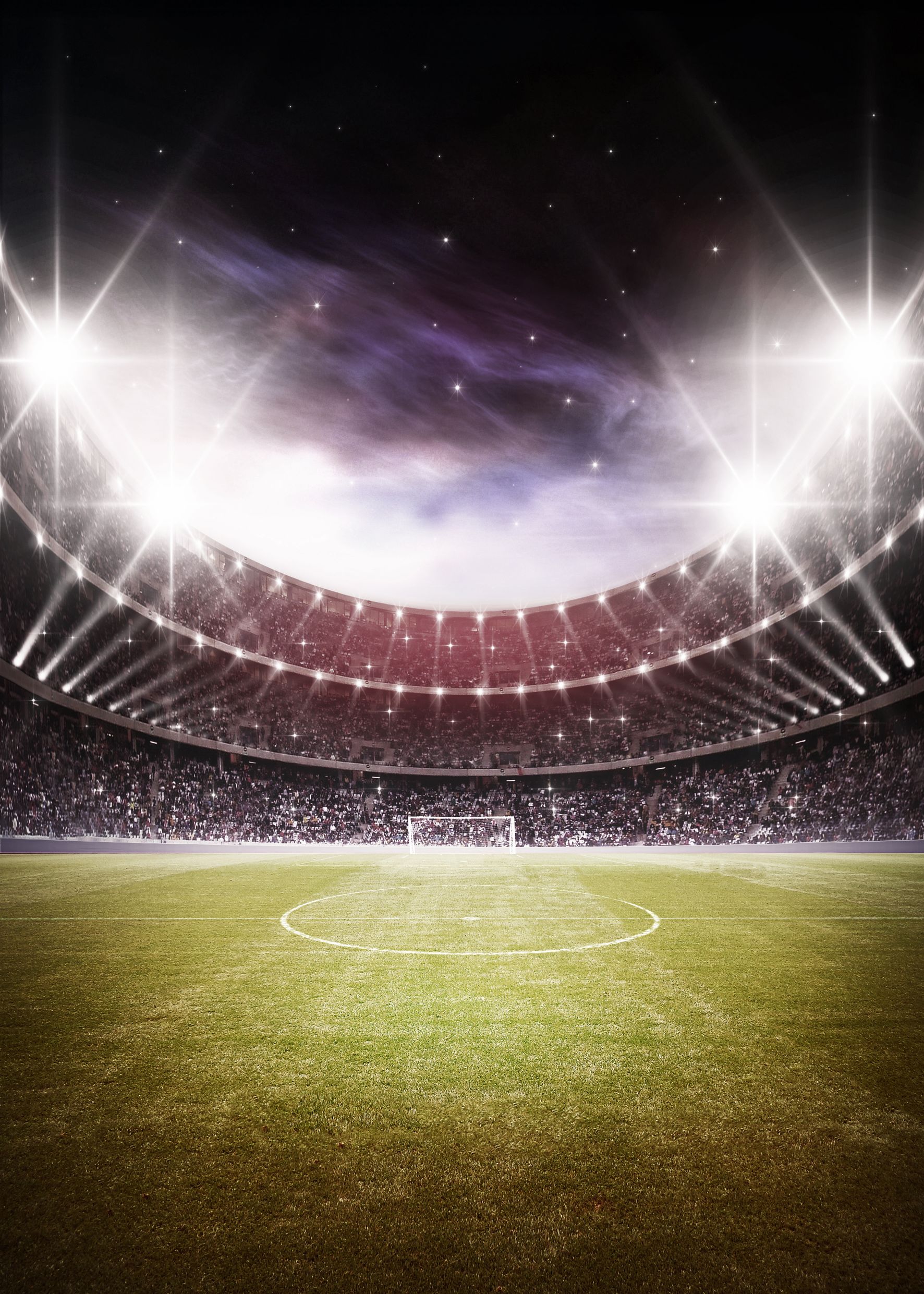 Background on the Importance of Venue Protection
Terrorist attacks in the United States is on a steady incline, with the growing issue taking over and increasing worry for civilians and most importantly the United States Government. The terrorist attack on the World Trade Center in 2001, along with other international incidents such as the Tokyo subway attack with sarin gas, has forced the United States Congress to focus more on domestic preparedness for attacks that utilize Weapons of Mass Destruction (WMD).
Preparedness starts with first-responders and police officials, providing proper training on how to deal with attacks, specifically involving chemical agents, is necessary for those designated with protecting civilians. The Domestic Preparedness Act was a bill funded by the U.S. Congress for training of emergency responders and acquisition of equipment to support their efforts. This law or bill has widespread impact on many organizations including the following:
Fire/HazMat (hazardous materials)
Police
EMS (emergency medical services)
Hospitals
Also, it is important for event staffers to receive security awareness training to help reduce the risk of attacks occurring during a venue event. Event staffers are many times the first line of defense in creating and maintaining a secure inner perimeter in and around a venue. Therefore, training workers to remain vigilant will help to improve overall security in a large public venue event.
Preparing for Terrorism at Public Events
Dealing with potential attacks or terrorism in a large public event requires careful planning and training in minimizing the risks and dangers to public safety. The Domestic Preparedness Act and the complete planning of first-responders creates an increase insight into the many difficulties and challenges of shielding and protecting a large group of gathered civilians. The greater understanding that officials have in relation to the hazards surrounding terrorism in public events, the more feasible it is to effectively prepare and combat risks at a lower level of danger to the public while still protecting civilians. First responders and officials walk a fine-line in either over-responding or under-responding to an attack placed on a sizable amount of people. Over-responding can taint community confidence and public support for the first-responding agencies if they view the actions taken as unnecessary, expensive, and/or time consuming. Under-responding can lead to panic, mass hysteria, civilian injuries, and even death. Following the attack, news coverage could focus on the ill-preparation from response teams.
Chemical Attack & Release Preparedness
Chemical releases and attacks under ill-preparation will have devastating consequences, placing both first responders and the public at risk. The complications involving chemical releases, and/or a chemical attack is the inability to be able to monitor or get a cohesive description on the exact chemical that is released into the air and in the environment. Depending on the chemical that is released it will require different methods for neutralization of the agent and overall decontamination of the affected environment.
Dangers of Chemical Warfare Agents (CWAs) in Venue Attacks
Terrorists and other attackers have the potential to unveil a lethal chemical force upon civilians. These agents called, Chemical Warfare Agents (CWAs), are chemical compounds designed to either kill or debilitate opposing military forces and is a major factor of concern for security and police experts who acknowledge the threat these chemicals present to civilians. Chemical warfare agents were originally developed from TICs (Toxic Industrial Chemicals) and TIMs (Toxic Industrial Materials) that were created by civilians. In turn, these chemicals have been utilized in attacks on civilians posing a lethal threat to the public in the event of its deployment. Although chemical attacks may appear obtuse and/or unlikely to occur there is a growing concern of chemicals being used as a weapon in large scale attacks – particularly with CWAs.
Weapons of mass destruction preparedness programs were primarily focused only on military CWAs, but it has become apparent that many other equally hazardous chemicals are widely available in many industries which can create an added risk to venues and other large-scale events. What preparedness tools or technologies should be available if or when an incident involving chemical agents occurs upon a group of civilians?
Chemical Neutralization & Decontamination Technology for Event Protection
If, or when, a chemical attack takes place in a large venue event you will want/need a fast decontamination plan and method to effectively neutralize the chemical compound that was aggressively released into the environment. Chemicals travel throughout the impacted environment either on surfaces or through the air, requiring a decontamination technology proven to neutralize a broad spectrum of chemicals including CWAs.
During a chemical attack time is of the essence and many decontamination methods require indication of the chemical that is at play in the environment, therefore a decontamination technology that does not require identification of chemicals for utilization can be a game changer for chemical neutralization and decontamination technology, particularly for event protection or any large venue defense.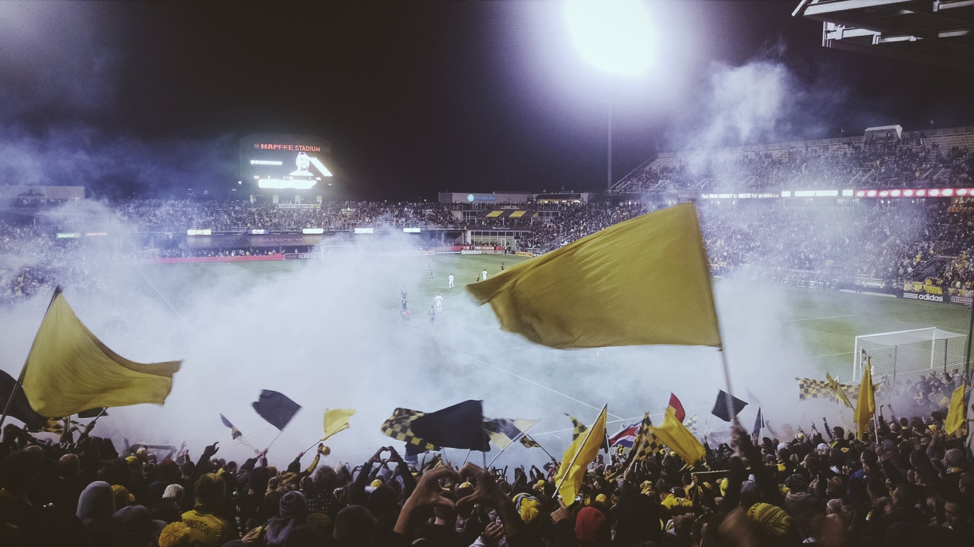 Chemical attacks and/or releases have proven to be a big potential risk to public safety with past events amplifying its dangers. Therefore, taking the necessary precautions and safety actions to protect civilians from chemical threats occurring during venue events is critical to minimizing risks and protecting thousands of innocent lives.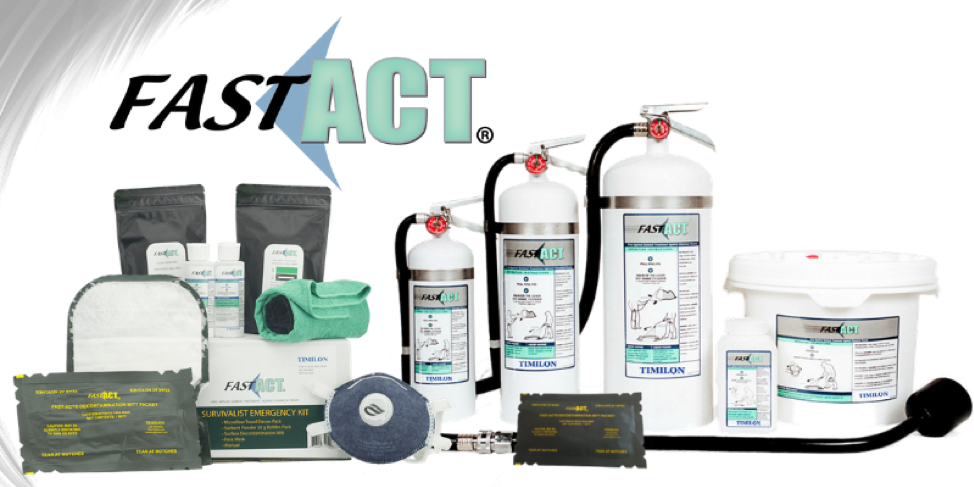 ---
This article is sponsored by First Applied Sorbent Treatment – Against Chemical Threats (FAST-ACT), which is a product that immediately contains or neutralizes acids, bases, and other chemical hazards (including CWAs) FAST-ACT provides safety benefits beyond traditional measures. The broad range of utility makes FAST-ACT a valuable tool for a variety of environments and any place where hazardous chemicals are a potential threat.
---