Stay updated with the latest conferences
and shows in the field of CBRNe security and defense!
Event Calendar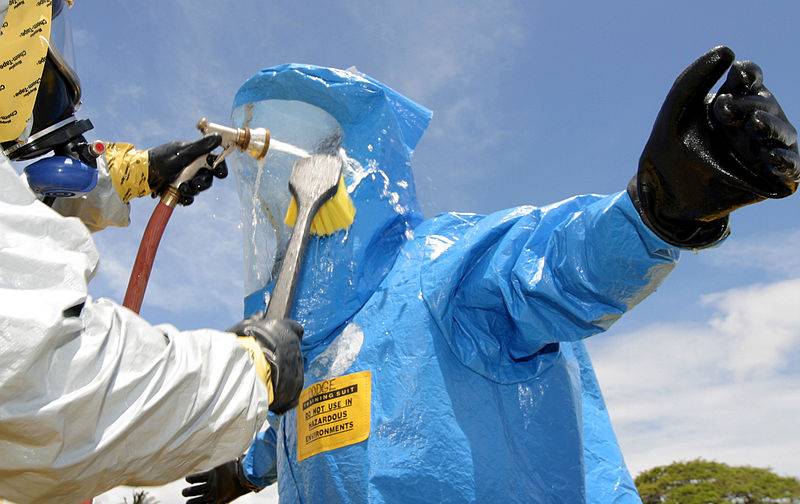 American Bio Recovery Association
14-17 August 2018
Bally's Resort, Atlantic City, NJ USA
ABRA is celebrating 21 years of defining excellence in professional education and distinguished strength in the field of Bio Recovery. Over the past 21 years, ABRA has attracted a multi-specialty audience and provided a well-defined educational experience for all participants involved in the Bio Recovery Industry. Attendees include those from Restoration and remediation companies where Bio Recovery has a primary role in their business. Each year, our distinct domestic and international ABRA member attendees experience the chance to expand their horizons by learning about new and evolving trends in the field. ABRA participants learn from one another in an environment that truly supports camaraderie. ABRA believes in providing high quality, creative learning modalities.
The education sessions during this conference allows for immediate and personal interaction with active members, speakers and affords attendees the ability to take an active role in live face to face discussions among peers in the industry. ABRA recognizes the momentum of the growth and ever-changing needs within the industry. Our conference series have included a High Hazard Decontamination Workshops, Infection Control Awareness Training and a highly respected speaker line up covering topics such as: Data Defense Cyber Liability, United States Department of Homeland Security on Biological Terrorism,  Incident Command/Resposne, Trauma Cleaning, Forensic Entomology, Business Emergency Response Training, Delusional Parasitosis and welcomed very special guests from the DEA on the Opioid crisis and the cleanup of Fentanyl and Carfentanil.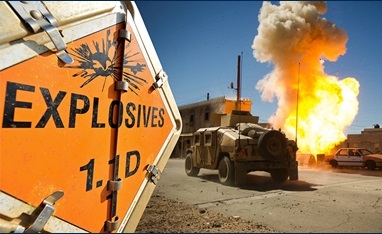 International Explosives Safety Symposium & Exposition
6-10 August, 2018
Sheraton Hotel & Marina, San Diego, CA, USA
Join NDIA and co-host, DoD Explosives Safety Board, as we unite to collaborate with leading explosive safety experts from military, government agencies, industry, and academia. This multi-faceted event hosts a networking environment with an exposition and an extraordinary educational platform with technical sessions, prospective tutorials and/or training workshop.
Explosives safety communities should attend this forum for knowledge sharing, aligning best practices, and new approaches for the advancement and communication of the technical aspects of explosives throughout the munitions life cycle.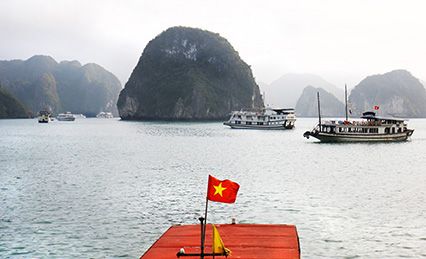 NCT Asia 2018
9-11 October, 2018
Sheraton Hanoi, Vietnam
After two successful NCT nXt workshops in Hanoi, NCT is coming back to Vietnam in official partnership with the Vietnamese Agency for Radiation and Nuclear Safety (VARANS).
The event will kick-start with a live multi-agency CBRNe capability demonstration by the Vietnamese People's Army Chemical Core and the National Search and Rescue Committee and will be followed by two days of conference and exhibition.
Topics to be discussed will include radiological and nuclear response preparedness, landmine clearance, chemical industrial disaster management and CBRNe capability development in Southeast Asia. Speakers at the event include the Director General of VARANS, military representatives from the National Committee for Search and Rescue and the Military Medical Department as well as representatives from the Vietnam National Mine Action Center (VNMAC).
Full calendar
---
4th International Symposium on Development of CBRN Protection Capabilities, 3-5 September 2018
Maritim Hotel proArte Friedrichstraße 151 Berlin,10117 Germany
---
ICT's 18th International Conference - World Summit on Counter-terrorism, 3-6 September 2018
Sheraton Hotel, Herzliya, Israel
---
NATO EOD Demonstrations & Trials 2018, 19-20 September 2018
Incheba Expo, Bratislava, Slovakia
---
Asian Defense & Security (ADAS) 2018, 26-28 September 2018
World Trade Center Metro Manila Pasay City, Metro Manila, Philippines
---
FIRE & DISASTER ASIA 2018, 2-4 October 2018
Marina Bay Sands, Singapore
---
AUSA Annual Meeting and Exhibition, 8-10 October 2018
Walter E. Washington Convention Center, Washington DC USA
---
Explo Tech2018 – Exposition and Congress, 16-17 October 2018
R. Frei Caneca, 569 Consolação, São Paulo, Brazil
---
World CBRN & Medical Congress (CEBIRAM) 2018, 17-19 October 2018
PVA EXPO PRAHA Prague, Czech Republic
---
Milipol Qatar 2018, 29-31 October 2018
Doha Exhibition and Convention Center, Qatar
---
NCT South America 2019, 5-7 February 2019
Forte Copacabana, Rio de Janeiro, Brazil
---
NCT USA 2019, 7-9 May 2019
Hilton Washington Dulles Airport Hotel, Washington DC
---
NCT Europe 2019, 25-27 June 2019
Vienna, Austria
---
NCT Asia 2019, 15-17 October 2019
Kuala Lumpur, Malaysia